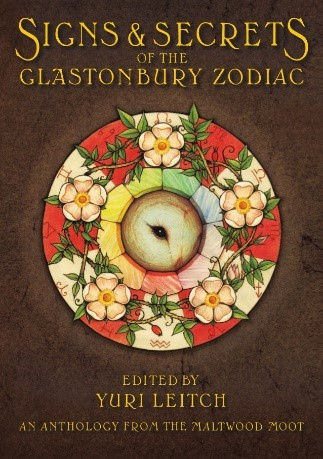 SIGNS & SECRETS OF THE GLASTONBURY ZODIAC is an anthology created by a diverse group of multi-talented enthusiasts inspired by the classic, Anthony Roberts-edited compilation; Glastonbury: Ancient Avalon, New Jerusalem. As above so below. "Our land is the image of heaven". Corpus Hermeticum. Asclepius. A psychogeographical Arthurian Grail extravaganza. Features investigations into a mysterious past, intimations of an inspirational future. History, poetry, magic, mysticism, myth, music, art. Astrological gnosis. Personal transformation.
The book focuses on the work by Katherine Maltwood, who in the 1930's rediscovered the figures in the landscape, drawn by natural features and ancient earthworks. An artist herself, her investigations led her to the connections between the astral zodiac and the Earth itself, which in Somerset also links to the legendary tales of Arthur and the Knights of the Round Table, the Grail stories and Merlin as well as the persistent claim that Jesus himself came to the Westcountry along with his tin-merchant uncle, Joseph of Arimathea.
With artwork by Yuri Leitch a.o.
Loné has contributed with this article: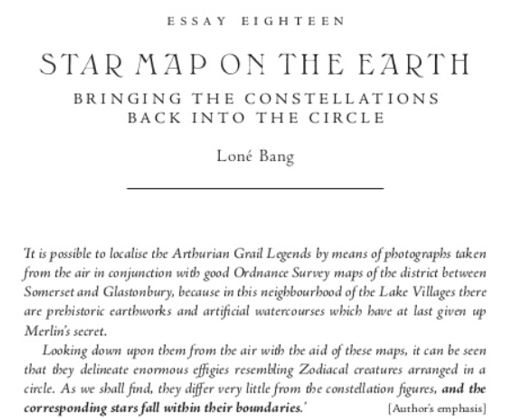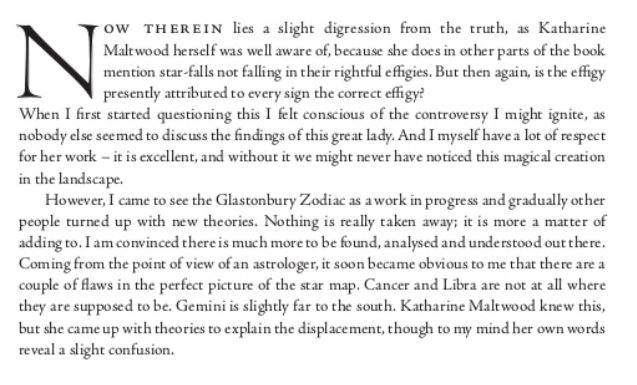 To read this published article in full along with the rest of this fascinating book on ancient landscape magic, mythology and artwork, please buy the book and support the writers, who spent many hours researching and walking the Land in search of understanding.
Available through Amazon or direct from Loné Bang.
In Denmark the book can be purchased direct from Loné, please write on my "Contact  page"